Do you dream of turning your interior design hobby into a successful career? Have you got a sharp eye for interior designs and the most recent trends? If the answer is yes, then you will want to read on.
What does an interior designer do?
A normal day in the life span of an interior designer is fast paced and diverse. The gorgeous décor and design that an interior designer creates for their customer is the result of weeks of planning, creative thinking and hard work. From coffees with customers to locating fittings and fixtures, these are some of the main responsibilities of an interior designer:
Source new customers and projects
Prepare briefs, sketches and quotes according to the project specifications
Produce a job timeline
Assess and evaluate the client's requirements during the project
Prepare detailed drawings in the first sketches, usually completed on a pc
Source fixtures, furnishings and fittings
Attend regular site visits and customer meetings
And that's just a small portion of it…
An interior designer has to be flexible and quick to respond to any number of issues that may occur throughout a project.
What attributes must an interior designer have?
Creativity
Organisational abilities
Excellent communicators
Attention to detail
Commercially minded
All the interior design professionals say creativity is a vital part in their toolkit. Unsurprisingly, having good communications and organisational skills are also important. An interior designer needs to have a strong attention to detail, and each of the above have to be addressed in order to create a functional and successful interior design business.
What qualifications does an interior designer require?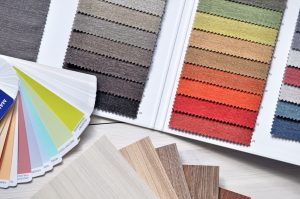 There are lots of paths that an aspiring interior designer can take to break into the business. As a rule of thumb, interior designers must have the credentials which demonstrate an extremely high level of design skill and artistic ability. The most common methods to prove these abilities are:
Higher education — There are a huge variety of higher education courses available to pupils. Some opt for 3 or 4 year full-time courses in interior design or a design related degree. Others prefer to have a yearlong foundation course first, which gives students a good knowledge base before they take their research further.
Interior design diploma — These are short, intensive courses that normally take 1 year to complete.
Short pro classes — Build up your portfolio and enlist in as many short courses and workshops as you can. These are amazing for helping to build skills like technical drawing, Photoshop or CAD.
Take the opportunity to work out a career action plan so that you know what sort of designer that you need to be and how you can accomplish your aims. Spending the time to work out what sort of interior designer you aspire to be before you embark on your career journey may be among the most helpful steps of all.
What can I expect to make?
The wages of an interior designer are very much determined by level of expertise. Junior and entry level positions start at the lower end of the scale, while top designers can expect to make much more. Meanwhile, freelance designers set their own rates by the hour.
How can I enhance my career as an interior designer?
As soon as you're a fully-fledged interior designer, how do you stay on top of your game? Think about a membership to a professional institution, continue to network with other business professionals and enrol in additional training courses.
Keep studying — interior design is a constantly evolving subject and it's vital that designers remain up-to-date. Attending conferences, registering in courses and networking with other professionals are excellent ways to stay abreast of the most recent industry developments.