Any individual that is in a leadership role needs to be supported through constant growth. Growth will equip each individual in a leadership role with the right skills. And it will also ensure that they are going to be a successful and productive leader in the present and the future. Leadership coaching is recognised globally as a primary technique to improve performance and the development of aptitude across the business.
Leaders need to be equipped with coaching conversations each day. All communications that happen in a workplace can be a chance to coach. From feedback to team meetings, performance reviews and even the 'have you got a minute' conversation. Provide the leaders with a toolkit that can help them to develop accountability and get into their optimal efforts with confidence and competence.
What is executive coaching?
Executive coaching is very beneficial and a great development tool to use within the workplace. With a focused and strong leadership team, companies have the power to take their share of the market, reach their goals, and excel within all of their endeavours. Without having leadership coaching within a workplace, the organisation will lack direction, and it will extend to all the other areas of the business, which then leads the company into failure.
Working with an executive coaching firm will bring out the aspirations of the staff and aid in developing a strategy to help them gain their target.
Who is this coaching for?
This type of coaching works for anyone who wants to have success within their workplace. Even if you think you are performing to your best, there are other ways to improve your performance that this training can uncover.
Did you receive a promotion without the right training to prepare you for the job?
Are you in leadership but cannot control the direction of the business?
Are you struggling to find the clarity within the company's organisation?
You are part of a leadership team, but everyone is struggling to work in sync with each other
If you have answered yes, to all of the questions and statements then it is time to start being proactive and implementing some professional leadership and managerial coaching into your company.
What are the benefits of leadership coaching?
Resolving conflict between team members and their leaders and, developing leadership capability for themselves personally, and the rest of the team
Clearly define all three short, medium and the long-term objective of the company
Create a reliable team of leaders and team affiliates
Send your business in the direction that goes with the needs and goals of the market
Help other members to reach their goals by building existing leader skills
Each coaching program should start with a session where the coach will get to know everyone, their goals and their business goals. This should uncover what you want to get out of the coaching.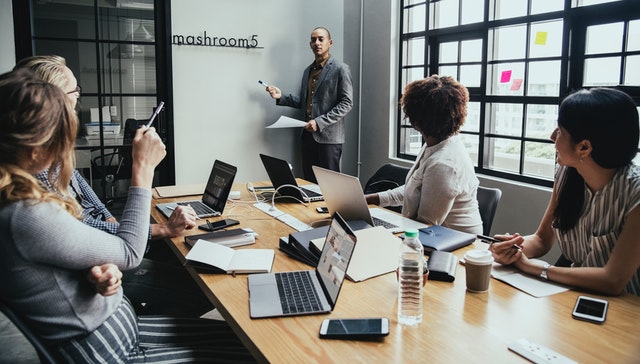 Coaching is a combined process that all member of the company team needs to participate if the coaching is going to work. All the leaders need to commit to the recommendations and need to be held accountable for doing such.
Whether you want to increase your revenue or if you want to change the structure of your team or increase the brand awareness; leadership will help you to gain the goals for your organisation and will help you build a business that will help you claim your prize within the market long into the future. There are no adverse side effects for coaching, and it can only offer benefits to your company and the staff. So, be sure to follow these tips and you and your business will be on your way to success in no time.