Running a mortgage broking company is simpler than most businesses, as it has quite good returns on investment, low running costs, an enviable work/life balance, great work satisfaction and the potential for uncapped earnings, as well as the prospect of ongoing recurring trail incomes.

Ways to becoming successful as a mortgage agent are outlined in seven steps, and have been tried and tested by top business advisors. 
Step 1: Idea to Plan 
All fantastic ideas start with a plan, however, lots of companies fail due to insufficient preparation before they begin.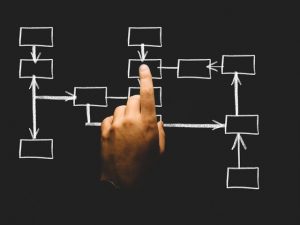 Taking the time to develop your business plan, outlining your goals, strategies, prospects and how you are going to achieve them is important. Business plans don't need to be long and complicated, in fact, brief and to the point is better. 
Each business will have its own unique plan. Working out of a template is useful; however, make it relevant to your business (throw out any headings that don't specifically apply to you). Your business plan is your roadmap for success. It needs to be flexible and fluid, reviewed and revised at regular intervals throughout the business year. If at any time you are forced to take a detour in your plan, your business plan can help you get back on track guiding your way back onto the major road, and will be more relevant to you than a mix match of online tips for mortgage brokers. 
Step 2: Plan to Opportunity 
Referrers are the basis of most mortgage broking businesses. Build into your plan the best way to prospect for business, and how you are going to expand your business through your referrers. Research mortgage broker marketing tips for ideas on how to best utilise referees. Remember also that your referrers are in a similar position to you. Learn how you are able to refer their company too. Give to get – this is a very powerful idea that to be given a referral, an individual has to give a referral first. Work out how to consistently generate referrals for your business partners and integrate these procedures into your sales systems. 
Step 3: Opportunity to Customer 
Document the anatomy of your sales interviews. What will you say, do as well as, how do you perform it and when by. This includes details like where you are running these interviews (your office, the client's home), what forms or tools will you bring together and what is the agenda of the interview. 
Step 4: Customer to Client 
How your customers and clients perceive your business is based on the experience they have with you when they take out a loan through your company. Remember, when people have a positive experience they remember you. Ensure that you respond to your customers' expectations. Setup standardised responses and ensure that you put in a follow-up system to your lenders, referrers, conveyancers, accountants and most importantly, your customers and clients. The aim is for a consistent procedure for the customers and clients to experience, from the loan program through to the settlement process and beyond.  It's a good idea to develop best practice benchmarking to keep yourself on top of your game.

Step 5: Client Partner 
Clients who have a positive experience with your company will become willing advocates of your business. Segment your customers and clients, referrers and partners. Differentiate between your customers and clients that refer your company, and reward them. Similarly, categorise your referrers and see ways to get the job done better with those that you do business together. Segmenting your database is just one of the most important things you can do for your business. 
Step 6: Hard to Smart 
Increasing earnings is the most effective way of growing the value of your business. Since David Koch once said, Success today is not about how much you own or how many people you hire – it's about producing quality products and services at competitive rates and with a bit of magic that sets you apart from everybody else. Gradually improve your processes and make your company more sustainable and efficient. Revenue improvement is the trick to further growing a business. 
Step 7: Work to Perform 
Succession plans and exit strategies are usually ignored by business owners. The final step is to make your workplace fun. If you have staff understand and participate with them to motivate them.