Do you manage a photography firm? Then it's time to start marketing your business. It is essential to formulate your business plan first in order to strategise on how to get clients. We will guide you how to market your photography business. Regardless if you are one of the best wedding photographers in your area, your business will not flourish and thrive if don't have a solid marketing strategy. You need a way to attract new clients. Let's take a look at 8 key steps to marketing your photography business.
1. Launch a Website

Just like any business, it is important to have an online presence. You'll need a website to market your photography business. With professional craft web design you can have a place to display your portfolio, build your brand and attract new clients.
Choose a business name that has an available domain name. Then set up your domain and hosting.
Use templates to easily manage your photos and choose a good photography theme. Once you've set up WordPress and installed your theme, you'll need to create your portfolio by uploading your photos and work samples. Create an image gallery to display them. If you need even more features for your website, you can choose from the best WordPress plugins for photographers.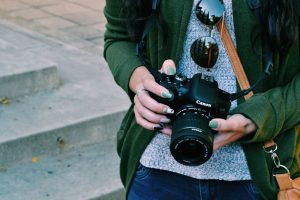 2. Start a Blog

Once your website is up and running, you'll need a way to attract potential clients to it is to start a blog. A blog allows you to get more followers as well as contribute to brand building and grow an audience some of whom may be interested in your services.
If you did a photo shoot or anything relevant to your business, do not hesitate to share your best shots in a blog post, and tell the backstory. Engage your online community by sharing your process, the equipment that you use, and the stories behind your photos. You don't have to be famous in order to create a popular blog. Divulging your knowledge of photography and experiences alone can give your website online traffic, increase awareness about your craft, and your audience will naturally start to think of you as an expert.
3. Get Found in Search

After you've launched your photography website and your blog, the next step is to get found. Search Engine Optimisation (SEO) is a fundamental element of getting your website found. Once your photos and blog posts rank on page 1 of Google and other search engines, you'll be able to create more traffic your site attract more potential clients. Having a blog is already an advantage for SEO. Just keep on posting on regular basis to keep your site updated. Use relevant keywords in your posts that will help the search engines rank them accordingly. You can also engage the services of an AdWords agency.
4. Promote on Social Media

The next step would be to build your presence on social media channels. Facebook, Instagram, Pinterest, and other image sharing platforms are the best channels for photographers to display their work. Practice spending at least an hour each day to update your social media profiles with photos that you took. The great thing about social media is that is is a great place to acquire followers who can easily be converted into potential clients. This can be done by promoting your website towards them and gaining information such as their email and generating leads. Don't forget to stimulate the sharing of your photos on social media especially by popular influencers. With social media, everyone will soon see your professional wedding photos and inquire about your services. Your social media should reflect your business branding and be cohesive as well as a way to communicate with fans and followers.
5. Grow an Email List

Growing an email list can market your photography services effectively. With an email list, you have permission to market your services to your prospects or let them know about promotions anytime you want. You can send them valuable information and contents to build up your relationship with them. The more you provide value to your email list, the more they will spread the word about you.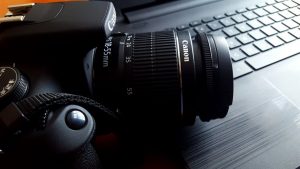 6. Spread Word of Mouth

When you provide a great customer experience and work to "wow" your clients, they will naturally want to spread the word about your work with their friends and relatives. For example, you could go the extra mile and create a surprise short video clip going "behind the scenes" of your client's wedding engagement shoot. Or, impress your clients with a customized image gallery where they can view their photos and share them with their family and friends. Remember to under-promise and exceed expectations. After a great experience, your customers will become your brand ambassadors. You want wedding guests and family clients to rave about your services and cherish the photos for years to come.
7. Build Partnerships

Photographers are mostly creative individuals. You can use your creativity to find ways to team up with other businesses and build partnerships that could be beneficial for everyone involved. Take, for instance, you could partner up with a local store and offer to give away a free photo shoot to their customers in a monthly raffle. You get to display your work in the store as a part of the promotion, and spread awareness about your photography services. It's a win-win! To build valuable partnerships, always think about the mutual benefits. Help their business to grow, and your business will grow as well.
8. Do Charity Work

A simple act of kindness can go a long way. By offering your services for free to non-profit companies and social workers need professional help from photographers; you will be able to grow your portfolio for a good cause. However, be cautious and don't allow anyone to pressure you into offering your services for free. If it is the right opportunity, you will feel good about it. Partnering with not-for-profit organisations is a great way to give back to the community and spread the work of your business to the community.